Oak Tree Academy was originally established in 1979 by Roseann Rinear in a small Los Angeles community after the birth of her first son. As a third grade teacher, Roseann had first hand knowledge of the importance of early childhood education for children in elementary school. With the needs of her own child in mind, Roseann wanted a clean, caring and child centered program for his childcare setting. Many things have changed since 1979 in the field of early childhood education, but the basic principles are still important for children and families: a clean, caring and child centered environment. Roseann's love and respect for early childhood education led her to further study and to earn her doctorate in Child and Youth Studies in 2003. She now believes that children need more than what she required of her childcare center in 1979. Today's children are required to start kindergarten with more complex skills than ever before. As caring parents, we find ourselves in an educational quandary concerning raising academic super children with no time to play; spending time working with flash cards and computers so our children won't fail in elementary school. After much research and observation, Dr. Roseann has come to realize that children learn best by doing! This is not a new concept- Piaget and Erikson (the two most respected authorities on children) advanced this theory many years ago.
Oak Tree Academy believes that children will learn and grow academically through exploring their environments, testing their theories and having their teachers understand where each child is in his or her development.
Philosophy of the School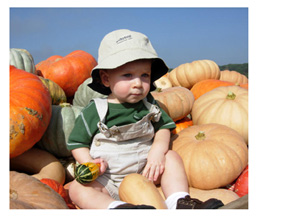 Oak Tree Academy believes that each child is a unique and precious gift. We believe children learn best when their teachers are consistence and loving and the environment is caring, safe and inviting to explore. Children need freedom to make choices, explore, experiment and discover.
The focus of our program is on building children's self-esteem, sense of worth and love for learning. Teachers and children are working towards school and literacy readiness. We believe parents are their child's first teacher and focus on building a strong relationship between the family and the school.
Goals
Create a safe environment that is caring & loving where children feel free to explore and discover
Encourage children to explore the world around them, question, estimate, experiment and enjoy the learning process
Plan a program that is developmentally appropriate to stimulate and encourage children to learn because it is meaningful to
their lives and fun. Such a program will meet the needs of the whole child to develop physically, mentally, socially and emotionally
Recognize that children have different learning styles and prepare the environment and lessons to meet every child's needs
Allow children to learn through meaningful play
Teachers will understand that children's developmental stages are different and prepare/present learning materials that are meaningful and provide maximum potential for learning
Teachers will teach through example the concepts of respect, fair play, cooperation and cultural competence
Environments are designed to promote independent, positive behavior and good self-worth
Develop children's language and literacy skills for school readiness
Provide children skills needed to be ready for kindergarten.
Provide parents information to build a strong foundation between home and school.
Program Description
Oak Tree Academy will serve children from 6 weeks through 6 years. Our hours of operations will be 6:00 a.m. to 6 p.m.
(Any rooms needed before 6pm by the church will be vacated to accommodate the church's program.)
Oak Tree Academy will close on all major holidays. The school will be open year round.
Oak Tree Academy follows the following principles:
Organization as a whole
Work as partners with parents on the social, emotional and educational needs of the children and their families
Provide a clean, caring and safe place for children, parents and staff
Find teachers who share a joy and passion in caring for and educating young children
Hire and train professional teachers in the field of early childhood education
Provide training for teachers to utilize child development, stages and ages when planning activities for children.
Provide benefits and incentives for teachers and staff to ensure continuity of care for children
Parents will be asked to read to their children during the year
Teachers
Work as partners with teachers to provide materials and learning equipment to ensure effective learning environments
Provide benefits and incentives to increase years of employment
Provide training and mentoring
Create a learning environment for all teachers and staff to participate in decisions concerning Oak Tree Academy 's operations
Seek grants to assist teachers complete their educational goals
Inviting student teachers from local colleges to work in our classrooms to provide extra help in the classrooms
Infant/Toddlers Environment
Infant/toddler rooms will be caring, clean and safe
Infants will be assigned to one caregiver to meet the children's needs. Extra help will be assigned when available
All children will receive developmentally appropriate opportunities to expand and explore their world, without over stimulation
Preschool Educational Environment
Oak Tree Academy will be caring, clean and safe
Learning environments will be meaningful and educational for children
Children will learn through play and meaningful, intentional and fun lessons
Children will enjoy art as a process not a product
Children will work in many areas of language development to develop needed skills
Children will be scientists and learn the joy of asking questions and finding many answers
Children will learn the joy of music and movement
Children will be encouraged to build and use their imagination with variety of materials
Children will be encouraged to participate in dramatic play
Children will be encouraged to play outside and run, jump, skip and create games
Children will be prepared for kindergarten according to their development needs and interests
Teachers will provide assessment results to parents twice a year
Children will have portfolios of their work throughout the year to show their academic progress