Dr. Roseann Rinear ​

Dr. Roseann established Oak Tree Preschool in 1979 after the birth of her first son. As a third-grade teacher she had firsthand knowledge of the importance of early preparation for elementary school. She understood what parents were looking for in a school: a clean, caring and child-centered program. Dr. Roseann was a supervisor of 40 schools for 10 years. And has been a consultant and trainer for over 70 organizations and National Head Start for over 17 years. She has been a college professor for 20 years. Dr. Roseann was the Director of the only Early Reading First Grant program in San Diego County. Recently Conni and Roseann published a college textbook – Adventures in Leadership. Both are passionately committed to the philosophy – Children learn best by doing. Children learn thorough play. Oak Tree Academy's environment and materials are created to inspire children to explore and experiment on their way to becoming life-long learners.


Conni Huntley




Conni Huntley has 40 years experience as a preschool teacher, Administrator, Education Coordinator and Librarian. She is known for her creativity and ability to design exciting lesson plans, curriculum and literacy activities for children, teachers and parents based on her extensive knowledge of children's literature. She was instrumental in creating and participating in the Family Literacy Night at the Salvation Army Kroc Center. She worked with both Charter and Private schools designing children's literacy programs. Conni is known for her work on San Diego's only Early Reading First Grant. Her expertise has assisted many families and teachers understand the importance of reading to young children and her ability to make stories and characters come alive has entertained and inspired children from 0 to 18, as well as their parents and teachers. She and Roseann have published 1 book together and have plans to write several more.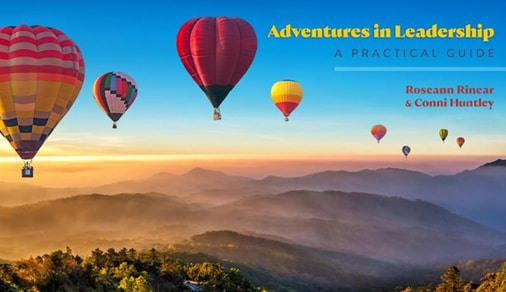 ​WE ARE PLEASED TO ANNOUNCE OUR LATEST PUBLISHED WORK,
ADVENTURES IN LEADERSHIP: A PRACTICAL GUIDE
.
THIS BOOK IS A CULMINATION OF 40 PLUS YEARS OF EXPERIENCE IN EDUCATION AND IS A GREAT TOOL TO IMPROVE YOUR SCHOOL.